Machine de vulcanisation à simple plaque de contrôle PLC
T son unique machine de presse de vulcanisation applique à la compression et le moulage de caoutchouc, des matières plastiques, de résines et d' autres matériaux polymères. La plaque presse de vulcanisation équipé d'un écran LCD programmable, qui peut régler la pression, la température, le temps, la fréquence épuisante et le nombre de secondes avec le système d'exploitation de l' interface homme-machine.
Paramètres:
Capacity

50/80/100/150T (optional)

Temperature range

Normal temperature ~ 300 ℃

Pressing plate size

300 X 300/350 X 350/400 X 400/450 X 450/500 X 500/

550 X 550 mm

Distance of pressing plate

100 mm

Exhausting frequency
0 ~ 10 times can be set

Oil pressure medium

Mobil 32# antfreeze hydraulic oil

Power supply

3 ∮, five lines
Spécification:
1.Controller: L'écran tactile couleur couleur programmable PLC a interface Homme-machine. Tout le paramètre de fonctionnement peut être réglé et contrôlé à volonté. Pression de moule la courbe de processus et de vulcanisation peut être affichée dynamiquement.
Procédé 2.Heating: Tube électro-thermique
Procédé 3.Cooling: Tap refroidissement à l'eau
Couche 4.Working: Deux couches. Le chauffage de la plaque de matrice supérieure, le refroidissement de la plaque de matrice inférieure.
Système de pression 5.Oil: Le système de commande en boucle fermée de la proportion vanne d'écoulement hydraulique avec les fonctions de compensation automatique et l' arrêt de la temporisation du réservoir de carburant.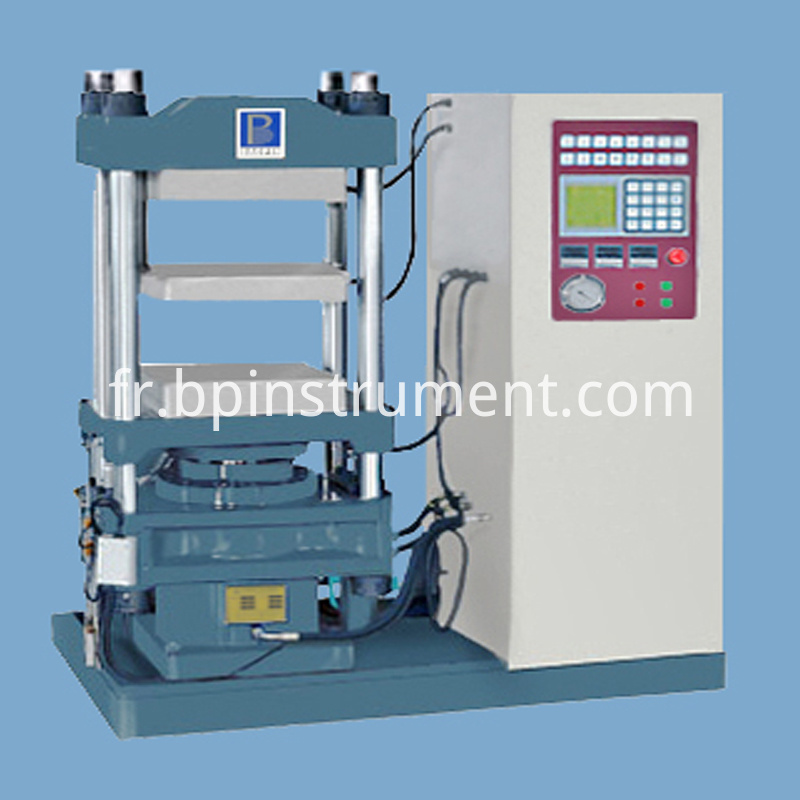 Groupes de Produits : Lab Tablet Press Series